12' x 12' Castle Bounce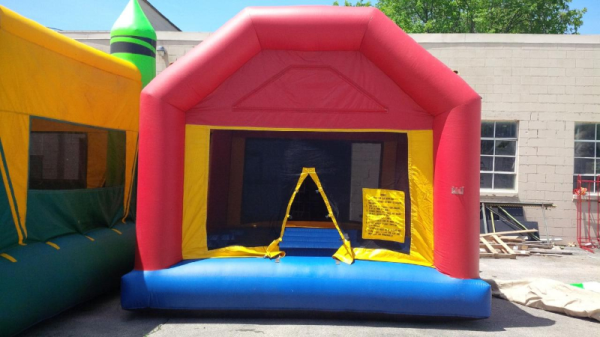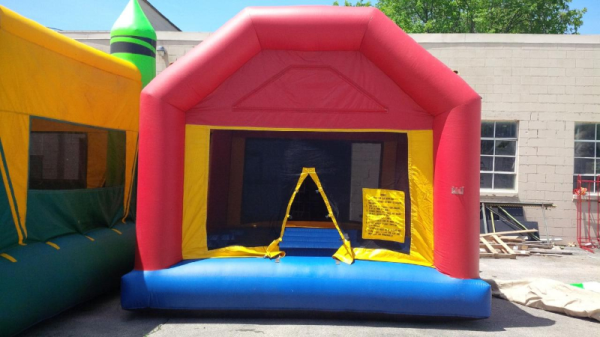 Region information is required for pricing
Are you planning an outdoor party for a child? A bounce house may seem like an unnecessary extra expense, but it's one of those things a child remembers for years. Not only for the sheer fun of bouncing around inside it with their friends, but for the feeling that their parents (i.e. you) cared enough to make their special day extra special with a bounce house. They're only children for a few precious years. Enjoy it while it lasts, and do what you can to give them some happy memories to hold onto.
Age recommendations for this bounce house castle
Children who are able to stand and walk on their own are able to enter the bounce house kingdom. We recommend children younger than 3 stay on terra firma. Generally, it's not a good idea to allow very young children to bounce with older children, since older children tend to play rougher (especially when pumped up on sugary cake and sodas).
Most bounce house rental businesses will not allow children under 3 and anyone over 13 to use a bounce house. We ask that children and adults not be in the bounce house at the same time, since heavier adults can easily bounce the lighter children around. Also, the potential for children to be seriously injured in a collision with an adult is extremely high.