Drink Service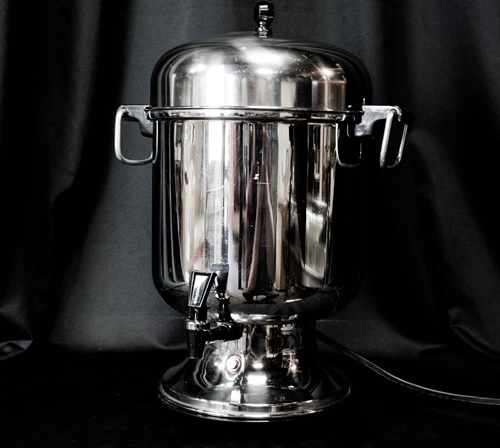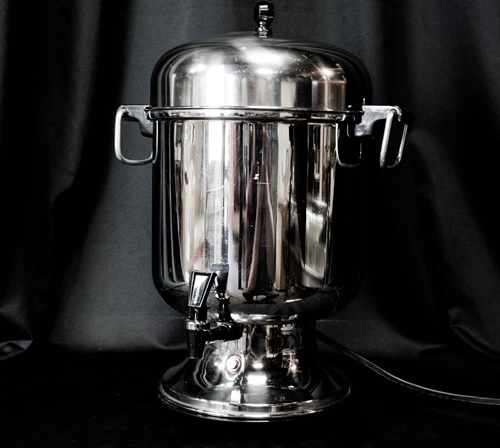 Region information is required for pricing
Picture, if you will, a wedding reception taking place under a white party tent. The guests have just finished dining and are making their way to the desert table for a slice of wedding cake. But something's wrong. They look around the desert table anxiously. A distaught and desperate look comes over them as they stumble away like zombies.
For crying out loud, THERE'S NO COFFEE!
It boggles the mind, but there are actually people who think they can get away without renting a coffee dispenser for their event. But you're not going to be that host. No, you're going to do right by your guests and provide the caffeine infusion they crave. And this 55 cup coffee server is just what you need.
Brewing a cup of coffee per minute for fast relief of coffee withdrawal symptoms, this gleaming stainless steel carafe beckons with the promise of more stimulating conversation and clever quips. No social gathering should be without the -- wait, are you still reading this? Just add one of these to your order already!