Cotton Candy (Supplies Extra) Available in Madison only.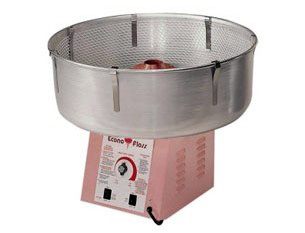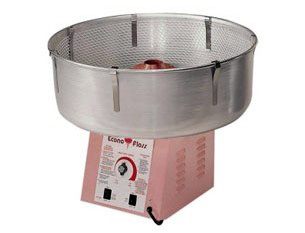 Region information is required for pricing
Cotton Candy Machine Rentals for Wisconsin Events
Are you planning an event for children? Perhaps hosting a parish fair or some other type of festival event? You'll want to have at least one cotton candy machine.
This ingenious device heats sugar to the point of liquefaction, then shoots it out through tiny holes. As it makes contact with the air, it solidifies into extremely thin strands of sugar—known as "sugar glass." Just let it accumulate in the bowl and then twirl the strands onto a wooden or paper stick.
Ironically enough, machine-spun cotton candy was developed in 1897 by a dentist, William Morrison. The concoction was known as "fairy floss" until another dentist, Joseph Lascaux, developed a similar machine in 1921 and patented the term "cotton candy."
This rental is for the machine alone. The granulated sugar and sticks for twirling are extra.