Green Bay Wisconsin Large Party Tent Rental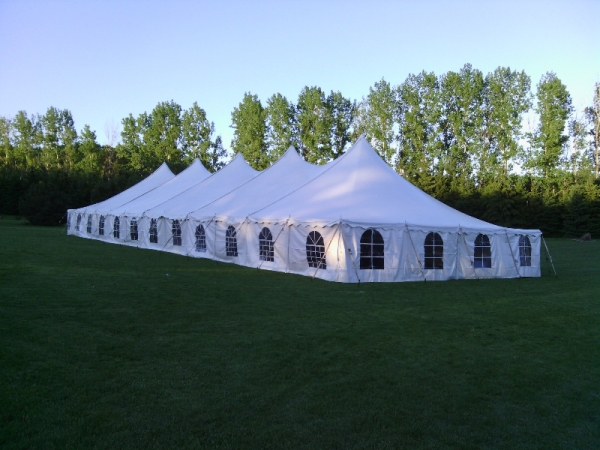 Green Bay Wisconsin Party Tent Rental Experts Set Up Huge Tents
If you're planning a big event or a festival, or even just a good old-fashioned Italian weddding for 400 or so family members, in-laws and distant cousins, you're going to need a party tent. An XXXL-sized party tent. Don't panic. Make Fox Cities Party Rental your first point of contact.
Besides setting up a big, beautiful tent, the good people of Fox Cities Party Rental can also set you up with everything you need to host your event: chairs and tables, lighting and power, china and flatware, a dance floor, and even bounce houses to keep the little ones entertained.
With over 40 years of experience in the party and event rental business, we are uniquely qualified to assist you in pulling off an event to remember. Browse our inventory online to see all we offer, and feel free to contact us if you need assistance with anything. You can also plot out the placement of your tent(s) on your property at our online map builder and request a quote page.
Fox Cities Party Rental rents:
Fox Cities Party Rental serves all of the Fox Valley region, including the following cities:
Appleton, Chilton, De Pere, Grand Chute, Green Bay, Greenville, Kimberly, Kaukauna, Little Chute, Menasha, Neenah, New London, Stockbridge, Winnebago, Winneconne, Wrightstown
Call us at 920-733-1166