Tent Rental Oshkosh Festival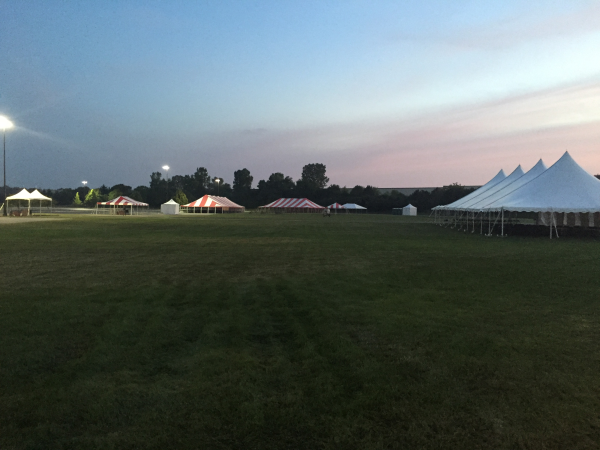 Oshkosh Festival Tent Setup at Sunset
Here's something you don't see every day: A field full of tents set up for a festival and no one in sight! Our crew spent the better part of the day setting up these tents for a big festival in Oshkosh and only managed to grab this photo right before the sun went down.
As you can see, there's a good mix of tents here. There's everything from a couple of small 10'x 10' canopy tents—the sort we usually rent for small backyard events—to a couple of huge red and white striped frame tents and a big, white pole tent (on the right). The table and chair rentals, a couple of stages, bounce houses and miscellaneous other rentals were delivered early in the morning the next day.
The above photo ought to give you an idea of our capabilities. If you're planning a large outdoor event, our Fox Cities Party Rental location is up for the job. Let us know what you need and when you need it, we'll get it done.
Contact our Appleton event tent rental specialists today for assistance with your special event.