15' x 15' Castle Bounce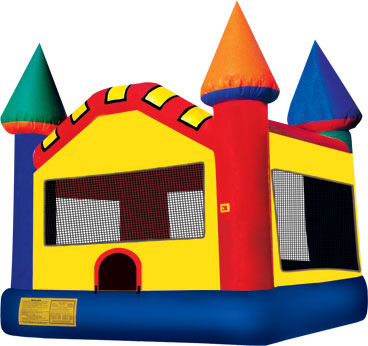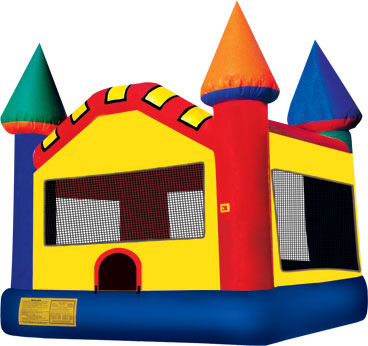 Region information is required for pricing
15' x 15' Castle Bounce House
If you're planning a birthday for a little princess (or a prince), a castle bounce house is a must. This is one of the larger sized bouncy houses available—with interior dimensions of 15' by 15.' With this size of bounce house, 10 children can be inside at once. Any more than ten and the risk of injury is just too great.
Your bouncy house rental includes the blower that keeps it inflated and a very long extension cord to run to an electrical outlet. We cannot stay on site to supervise children playing in the bounce house, so it is your responsibility to ensure an adult monitors the children. Accidents can and do happen when youngsters get carried away.
What ages can enter the magic bounce house castle?
Children who are able to stand and walk on their own are able to enter the bounce house kingdom. We recommend children younger than 3 stay on terra firma. Generally, it's not a good idea to allow very young children to bounce with older children, since older children tend to play rougher (especially when pumped up on sugary cake and sodas).
Most bounce house rental businesses will not allow children under 3 and anyone over 13 to use a bounce house. We ask that children and adults not be in the bounce house at the same time, since heavier adults can easily bounce the lighter children around. Also, the potential for children to be seriously injured in a collision with an adult is extremely high.