Wedding "Basic Package 200 Guests"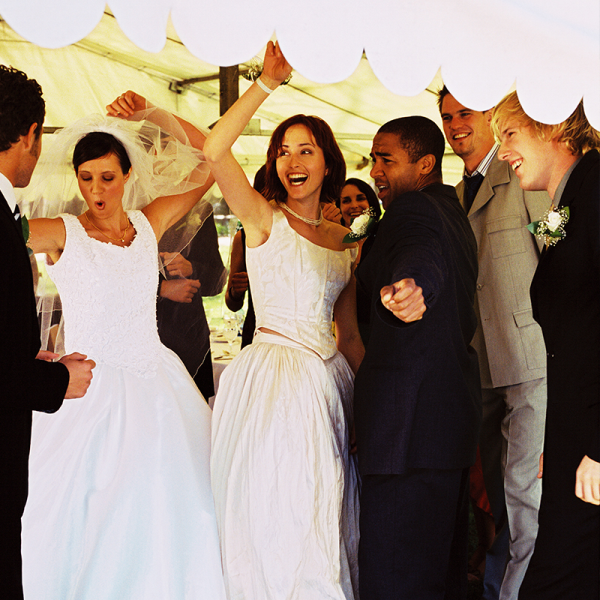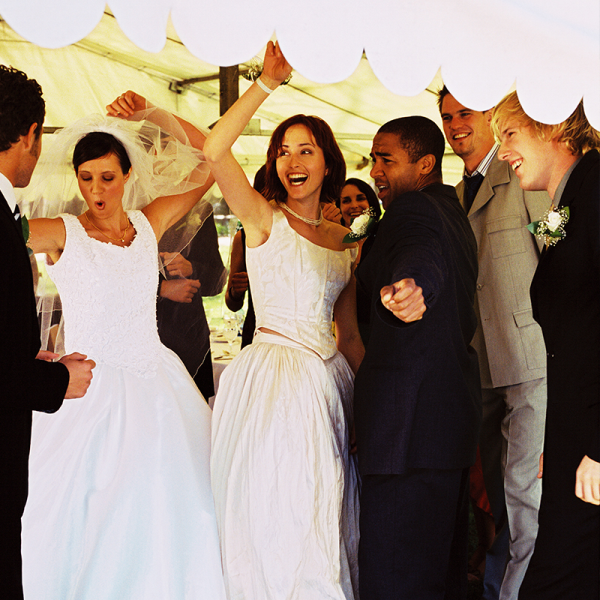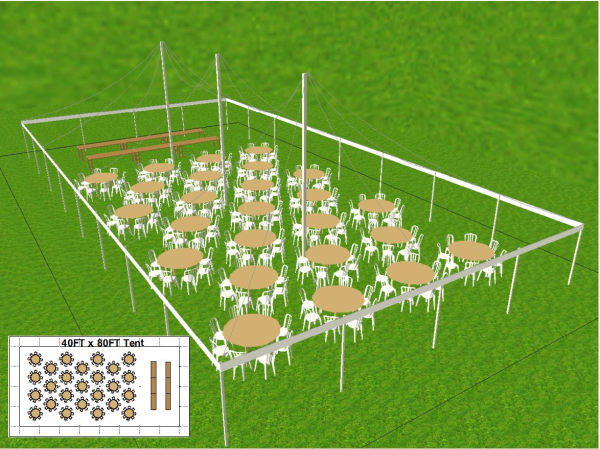 Region information is required for pricing
. All prices subject to change without notice.
Extra delivery cost added to all orders. Delivery cost is calculated during checkout.
40x80 All-White Wedding Tent, Installed on Grass
25 Round 60"Banquet Tables
6 8-Foot Banquet Tables (serving)
200 White Bistro Chairs
This package has all the bare essentials for a big wedding. The 40' x 80' wedding tent is adequate sized for receptions with up to 200 guests, although sometimes we have customers who plan to have fewer guests and just want a big enough tent for a dance floor and stage. If this describes your reception, let us help you figure out what size dance floor and stage platform you'll need.
With the mix of round and rectangular banquet tables in this package, you have everything you need to accommodate a buffet as well as seated guests. Although 200 white Bistro chairs are part of this package, many customers opt for a dozen or so folding wooden chairs for the head table. The bistro chairs are nice enough, but for the bride and groom's table it's nice to have something a little more upscale.