Guest Accommodations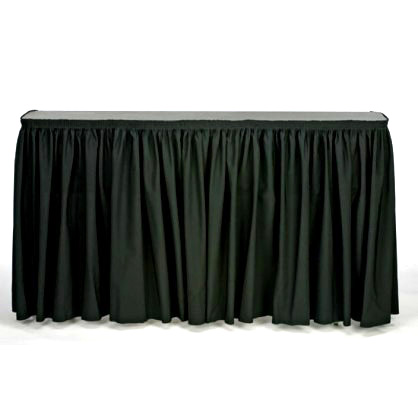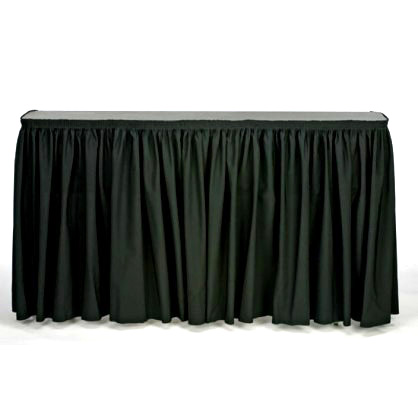 Region information is required for pricing
Six-foot Skirted Bar Rental...Don't Plan A Party Without One
You're planning an event at which drinks will be served. You've chosen the alcoholic beverages, the glasses, even a bartender. Now, what are you forgetting? Hmm. What could it be?
That's right: a bar!
While it is possible to stick a bartender behind a banquet table, it is an absolutely atrocious idea. First, a banquet table is simply not high enough for the duties of bartending. Second, there is no division between prepared drinks and the inevitable clutter of bottles, citrus wedges and swizzle sticks. Third, no one ever sidles up to a banquet table for a drink. One can only sidle up to a bar.
Clearly, it's in everyone's best interest to rent a bar, and this 6' skirted bar will serve you, and your guests, quite well. Behind the black pleated skirting is a 6' by 30" table with a 6' long riser on top—it's 12" deep, so it's just right for setting prepared drinks on. If you're planning a large event, consider renting two or three of these bars and setting them up in a row or an "L" configuration.