Tent Accessories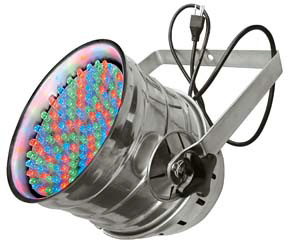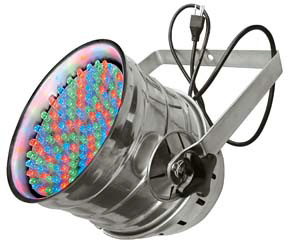 Region information is required for pricing
. All prices subject to change without notice.
For those who may be wondering, "LED" stands for "light emitting diode" and "PAR" is an acronym for "Parabolic Aluminized Reflector." So what does this actually mean? It means you get a super powerful wash of multicolored light from a small lighting device.
When mounted on the frame of an event tent and tilted upward, these lights create multi-hued accents that can totally transform the ambiance of a party tent. A glowing white tent is nice. But a tent awash in blues, greens or reds takes ambiance to another level.
Let us know what size tent you'll be renting and we'll let you know how many LED PAR lights you'll need to light it up.