Create Your Own Package: 20x20 Striped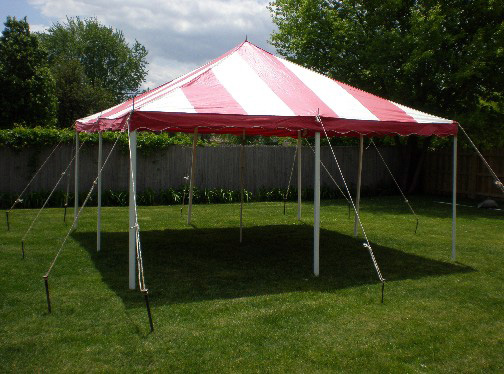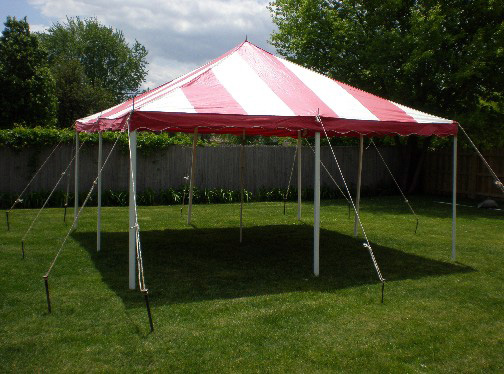 $358.00
. All prices subject to change without notice.
Extra delivery cost added to all orders. Delivery cost is calculated during checkout.
A 4% credit card fee will be added to all orders.
20x20 Striped Canopy,

Installed on Grass
This 20' x 20' canopy tent is perfect for a backyard get-together or family celebration, but we also have many customers renting these for events where their business is represented. With only one pole under the canopy (the center pole), almost every square foot of space is usable. Use your own tables and chairs, or rent whatever you need from us. You'll find an extensive offering of tables and chairs, linens, food service equipment and much more in our Products pages.
*The price of this package includes set up and take down of the tent on grass.