Create Your Own Package: 20x40 Striped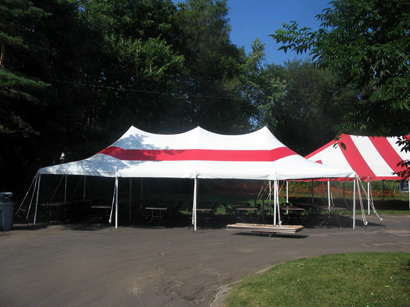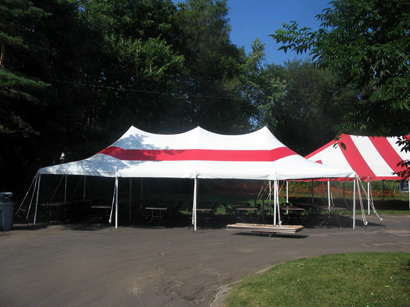 $399.00
Extra delivery cost added to all orders. Delivery cost is calculated during checkout.
20x40 Striped Canopy,

Installed on Grass
Graduation party or family reunion? Perfect. Outdoor business event? Perfect again.
Our 20-foot by 40-foot striped canopy tents come in red and white or blue and white. These canopy tents to provide shade and a splash of color to your celebration, and the 20x40 option has seating room for 80 guests (10 square feet per person).
And guess what - we have all the other rental supplies you need for your party or event. From chairs and tables to plates and silverware (and bouncy houses for those crazy kids), we rent it all. Enter your ZIP code to view pricing for this 20x40 striped canopy tent, then select your add-ons!
*The price of this package includes set up and take down of the tent on grass.