Create Your Own Package: 20x40 White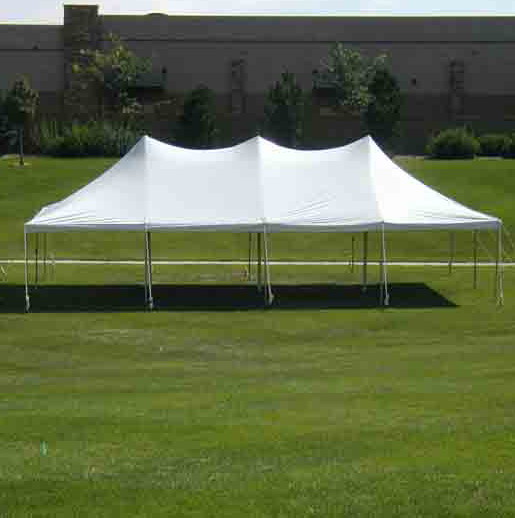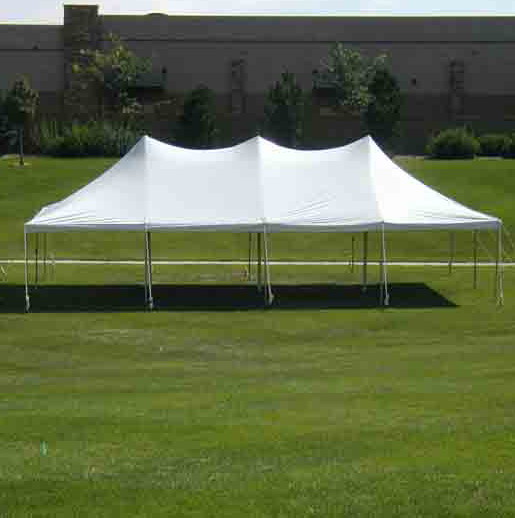 $478.00
. All prices subject to change without notice.
Extra delivery cost added to all orders. Delivery cost is calculated during checkout.
20x40 All-White Canopy,

Installed on Grass
If you're planning an event and have 80 or fewer guests on your list, this 20x40 white canopy tent will serve you well. There's ample room under this tent for ten 8' banquet tables and 80 folding chairs, all of which we rent. You'll also find hundreds of other rental items in our tent accessories pages, everything from bars to bouncy houses. One thing to keep in mind: You'll need a flat, grassy area for this tent, with about 6' on all sides for the guy lines. Ready to party? Fill out the zip code box above to get pricing details, and feel free to contact us if you have any questions.
*The price of this package includes set up and take down of the tent on grass.