Staging, 4' x 4' sections, 8" - 24" high, installed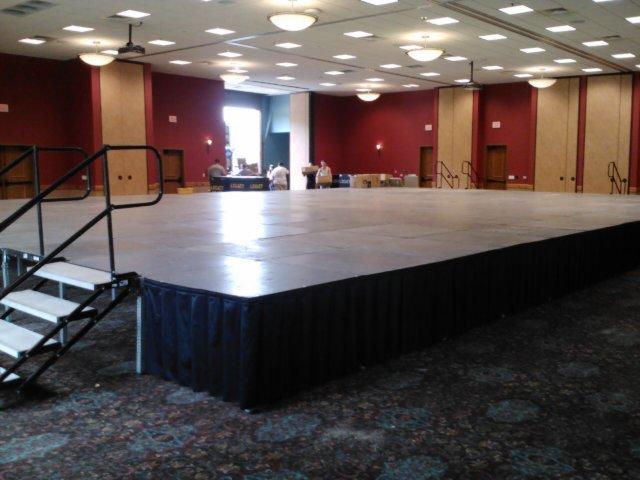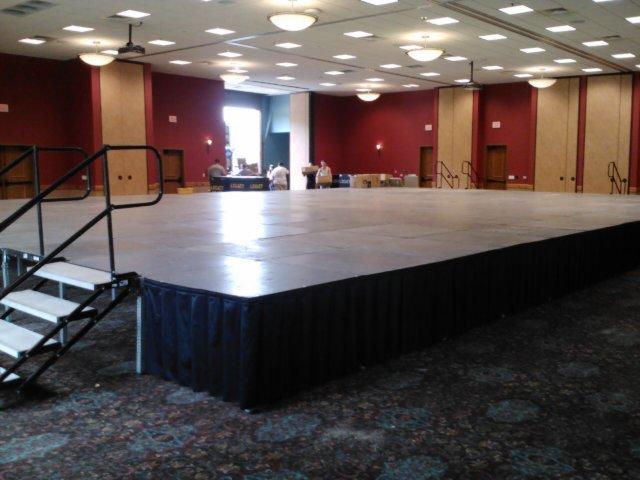 $39.00
. All prices subject to change without notice.
If you're planning on having a band, you really need to have a stage for them. Having them stand around on the lawn or asphalt is, frankly, too lame to even consider. A stage not only makes the band visible even to those in the very back, it also discourages groupies from flailing themselves at the singer--something you really don't want happening.
Pictured here is a massive stage setup, which would be complete overkill for a small ensemble. If you're putting on a large production, though, this gives you an idea of what's possible. Let us know what you have in mind, we'll figure out what you need to make it happen.