Steps, deluxe package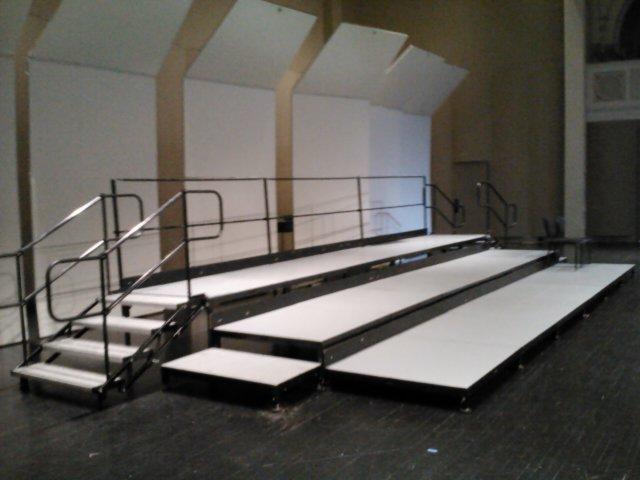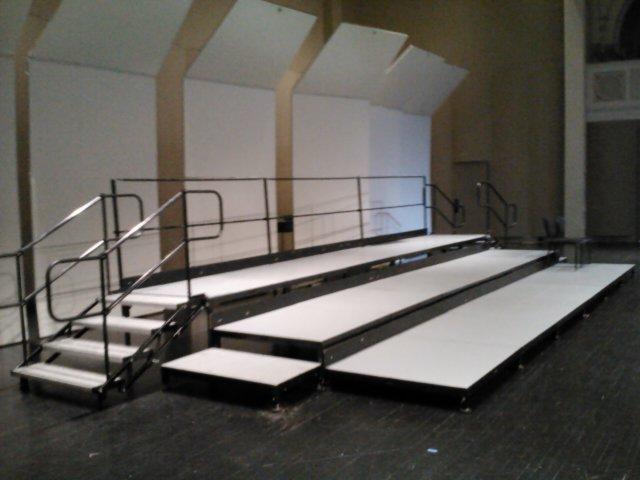 Region information is required for pricing
Stage Steps, deluxe package
A step stage is a virtual necessity for any concert featuring a choir or other group of singers. Imagine what a muffled cacophony you'd have if the singers were all standing on level ground. Sure, you could try to put the short ones in front and the tall ones in back, but inevitably someone's going to be singing directly into the back of someone else's head. We can only hope it's not a soprano.
A step stage setup, like the one shown here, ensures no performer's head explodes from close-range contact with another singer's voice. It also ensures the audience hears all the performers, not just the ones in front. This three-tiered step setup includes steps with handrails so those in the back row can enter and exit gracefully (and safely).
Don't need the full-on, deluxe package shown here? You can rent just one or two tiers for your event. Whether you're putting on a performance of Handel's Messiah or showcasing the 4th grade music class in their performance of "Silent Night," a step stage rental will bring out their best.