Dance Floor - 3' x 4' oak, outdoor or indoor, installed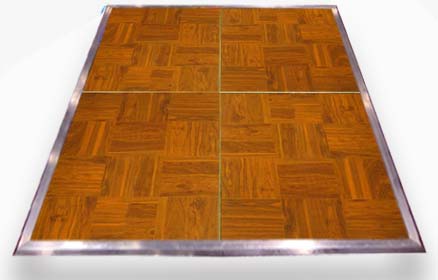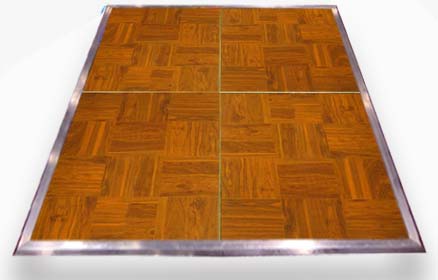 Have you ever tried dancing on grass? It doesn't work so well. Feet twist uncontrollably as heels dig into the turf. Couples attempting the smooth, gliding motion of a waltz trip and fall unceremoniously. It's not pretty.
Fortunately, there is this thing known as a dance floor. It's actually 3' by 4' plywood panels with vinyl tiles covering them. They connect together to form a dance floor to fit any size event--from the backyard graduation party to the annual line dancing hoedown at the county fair.
Sure, you could ask guests to remove their shoes before dancing, but this leads to green-stained feet, bug bites on the soles of feet, and the misfortune of having one's toes stepped on by some clod who insists on keeping his shoes on.
So, yes, if you are planning an outdoor event involving music and dance, we highly recommend a dance floor.