Tables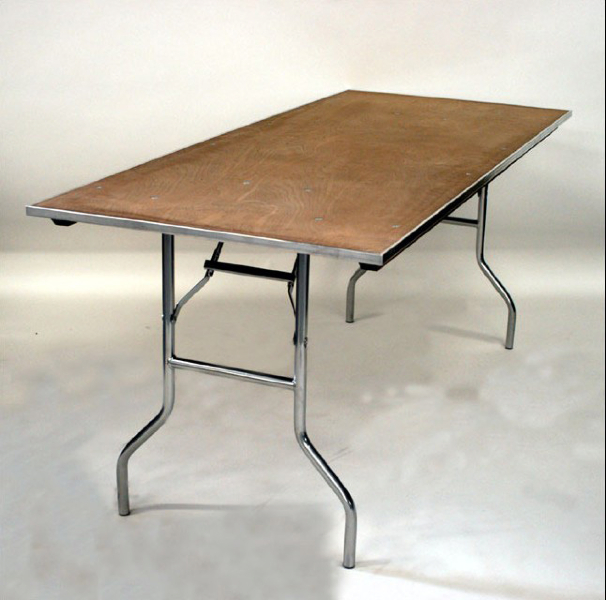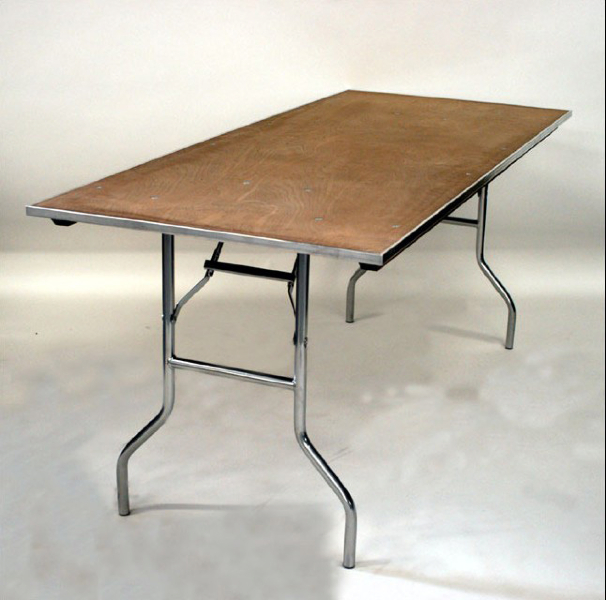 $10.00
. All prices subject to change without notice.
4' by 30" Banquet Table
In its natural, unadorned state, the banquet table is downright dowdy. But dress it up with a clean, crisp table linen that conceals its unfinished wood top and utilitarian legs, and suddenly…it's beautiful!
For those interested in details, this banquet table has a solid wood top bound on all sides with a protective metal edging. This ensures the corners of the table are always sharply defined and free of dings, dents and splinters. Not only do linens look better over a table with clean edges, they also remain free of snags and tears from splintered wood.
These are sturdy, purpose-built tables capable of holding multiple chafing dishes, coffee dispensers and margarita mixers. Sturdy as they are, these tables are not suitable for impromptu table dances when the band strikes up "Tequila!"