Tables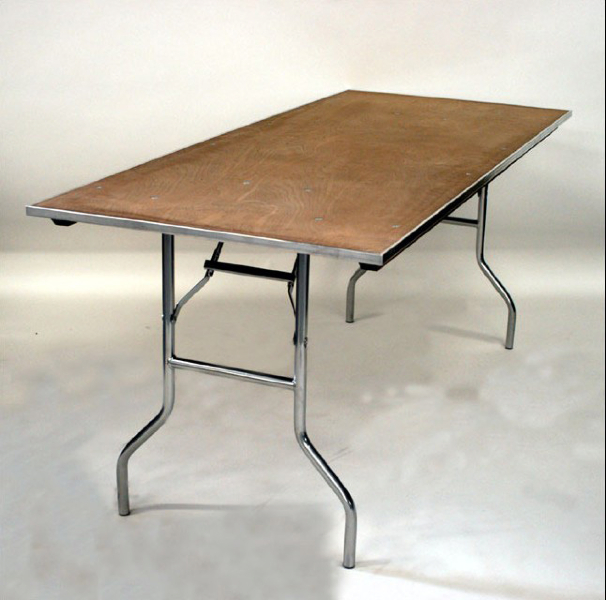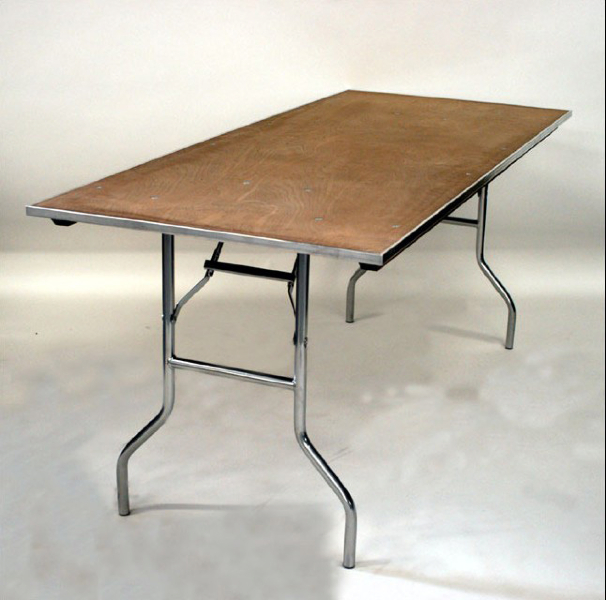 Region information is required for pricing
. All prices subject to change without notice.
If you are looking for a large banquet table, consider this 8' by 30" table. At 8' long, there's enough room for the most lavish feast. There's even enough room for an extraordinarly tall sushi girl.
Admittedly, it doesn't look particularly appealing in this photo, but unless you're going for some sort of industrial chic look chances are good you'll be draping table linens over any tables you rent. At least, this is what about 99.4% of our customers do.
We also rent smaller banquet tables: a 4' x 30" table and a 6' x 30" table, as well as oval dining tables, Cabaret tables (AKA Hi-Boy tables), and a Serpentine table.