Chairs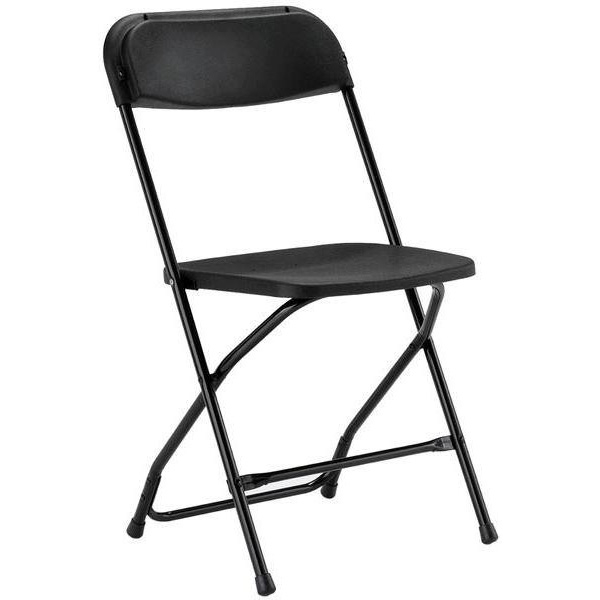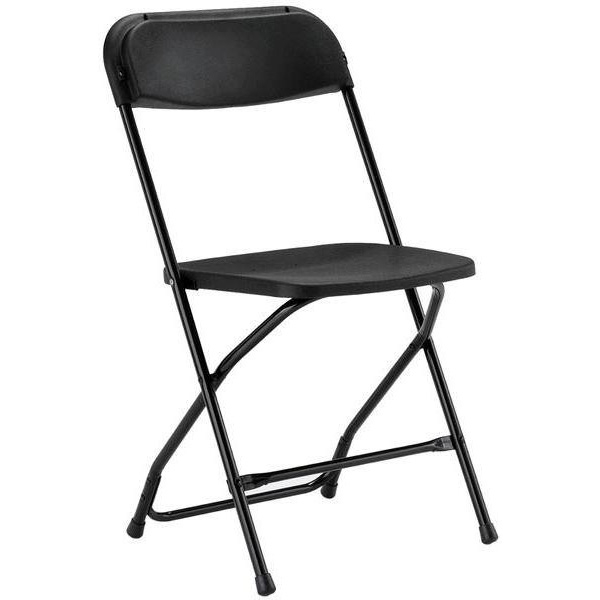 $1.55
. All prices subject to change without notice.
Samsonite black folding chair
The classic card table chair, in basic black. Whether you're planning a big under-the-tent Bingo blowout for several hundred parishioners or just need a dozen stealth black folding chairs for a clandestine meeting, our party and event rental pros have you covered.
With a sturdy, easy-folding metal frame and molded seat and backrest, these chairs are as utilitarian as it gets. While you wouldn't want to put in an 8 hour shift sitting on one of these, they are perfectly suited to the less time consuming endeavors of social events and business meetings. We do not recommend these black chairs for wedding receptions, however, unless you are going for a Goth theme.
Features? Well, we mentioned the seat and backrest already. One other thing worth pointing out: Samsonite wisely chose to equip these sitting devices with rubber feet on the ends of the legs to prevent scratches on your floor and to minimize the inevitable ruckus of chair shuffling.
We do not have manufacturer specifications on weight capacity for these chairs, but feel reasonably safe in saying they can accommodate humans of all but the most extreme, world-record setting size and weight.
Sselect Samsonite black folding chairs as an Add On with any of our tent rental packages, or request a quote on chair rentals.