Chairs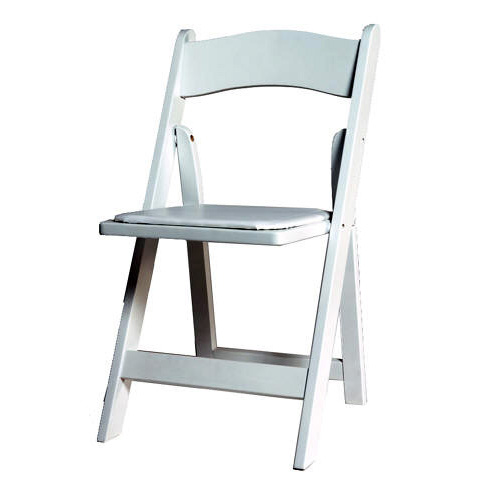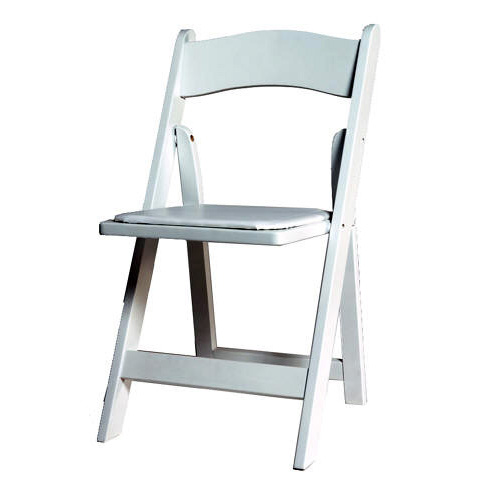 White, wood-style, folding resin chairs with padded seat.
Everything for the special day must be perfect. This includes everything from the dress to the very seating for the reception party. Fortunately, we have all bases covered, including a variety of seating options for your guests.
In regards to comfort, these white resin folding chairs feature a padded seat for your guests' comfort. Their classic design and vibrant white color add a dash of eloquence to most any festive occasion—not just weddings. Able to accommodate most all shapes and sizes of people, these chairs add a classy, yet affordable option for party seating.
Of course, you could always spend your afternoon digging those old scratched, folding metal chairs out of the basement. If that's the case, we highly recommend your partygoers sign a release form for tetanus.