Quebbie DJ in a Box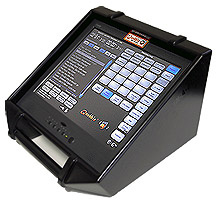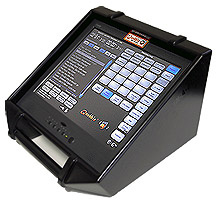 Region information is required for pricing
Extra delivery cost added to all orders. Delivery cost is calculated during checkout.
Quebbie DJ in a box
The Quebbie is a touch screen operated music system that's as easy to use as an iPod. With over 12,000 songs, an amplifier, dual speakers and a cordless microphone for making announcements, it's a great alternative to a live DJ. And it doesn't make bad jokes.
With a Quebbie, you can set up playlists from 55 music categories spanning hits from the '50 to today. The music selections are updated monthly, so you have access to all the newest hit songs. The Quebbie automatically cross fades selections like a live DJ, so you get those smooth segues with no awkward gaps in the music.
The Quebbie is great for smaller weddings, parties and events where you just want some great tunes and don't need the entertainment factor of a live DJ. We can show you how to use it in just 5 minutes.