Bar, Serpentine 6ft Skirted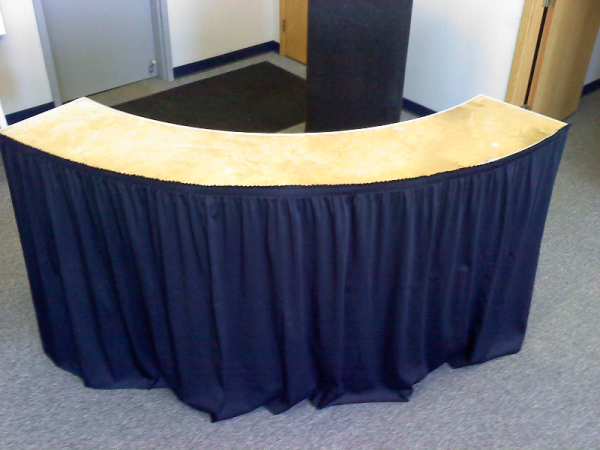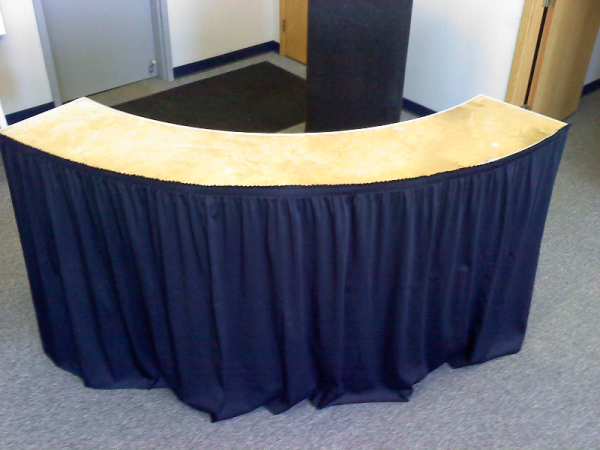 Region information is required for pricing
. All prices subject to change without notice.
Serpentine Bar With Skirted Front
They call this a serpentine bar, although one of them by itself bears little resemblance to a snake. Put two or three together in a line, though, and you create a sine wave-like shape that resembles a grade schooler's squiggly rendition of a snake. Of course, you could also arrange two or more of these tables into semi-circular shape.
However you choose to configure this bar, you'll be in great shape come party day. Guests will marvel at your bar set up. Bartenders will salute you for providing adequate workspace for them to work their magic. Well, they won't literally salute you. It will likely be more of a mental salute, though you may get a respectful nod of the head.
Ultimately, your decision to rent a proper bar has a resounding impact on the success of your event. Whether you choose the serpentine bar pictured here, or another bar like the Stowaway Portable bar or the 6' skirted bar, you'll sleep well knowing you won't be remembered as the jerk who used a banquet table for a bar.