Black chair, cushioned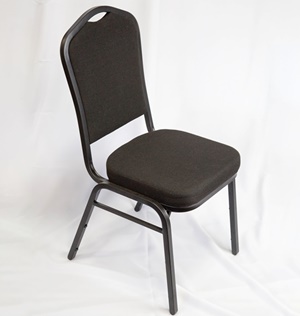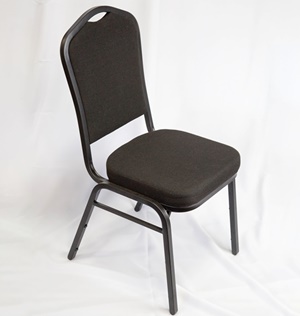 Region information is required for pricing
. All prices subject to change without notice.
Extra delivery cost added to all orders. Delivery cost is calculated during checkout.
A 4% credit card fee will be added to all orders.
Black metal chair with cushioned seat and backrest
If you're planning a lengthy presentation on timeshares on the Redneck Riviera, we highly recommend a padded chair like this to keep your audience from staging a walkout. Even if you're not planning a lengthy speech, a cushioned seat and backrest are always appreciated.
With its basic black color scheme, this chair is perfectly suited for business meetings, informational presentations, indoor dinners, clandestine FBI briefings, and Goth get-togethers. Or anything else you might have in mind.
Rent black metal folding chairs as an Add On with any of our tent rental packages, or request a quote on chair rentals.