Wedding "Immediate Family 72 Guests" Chair Upgrade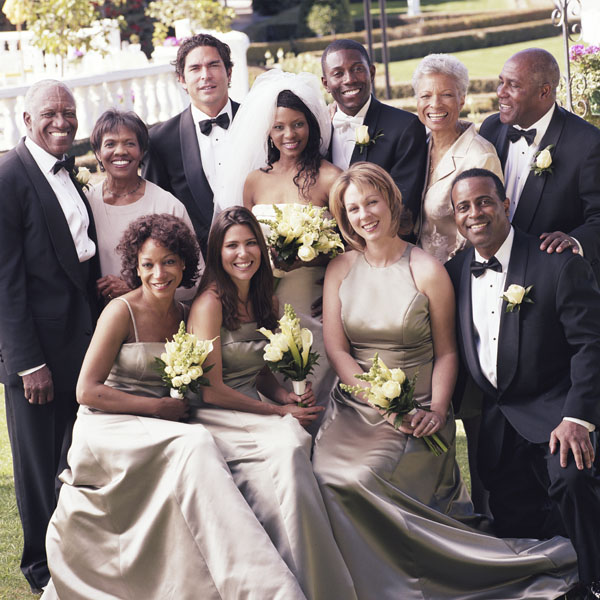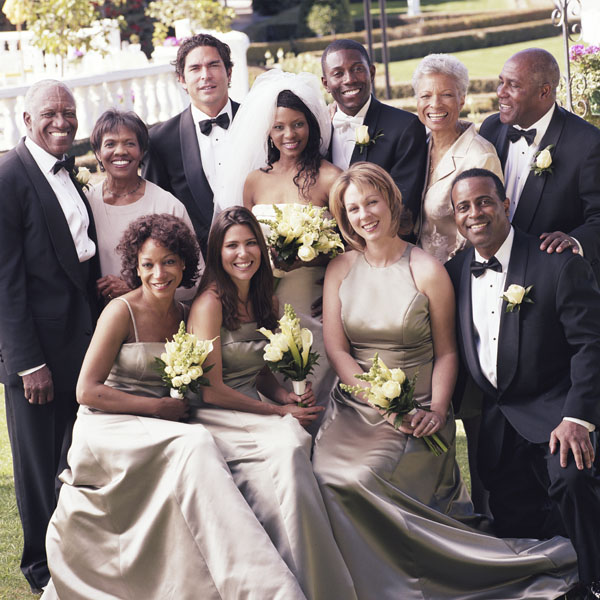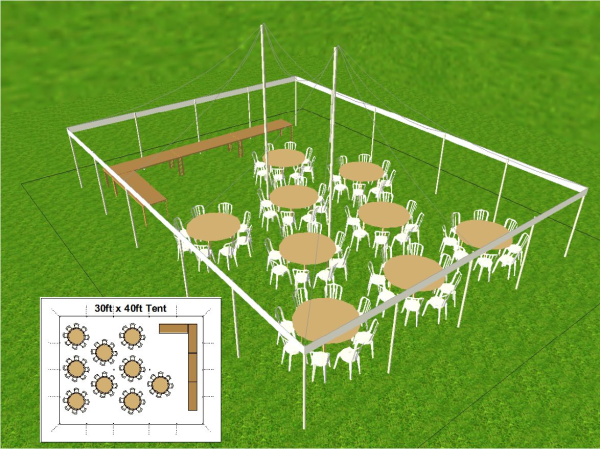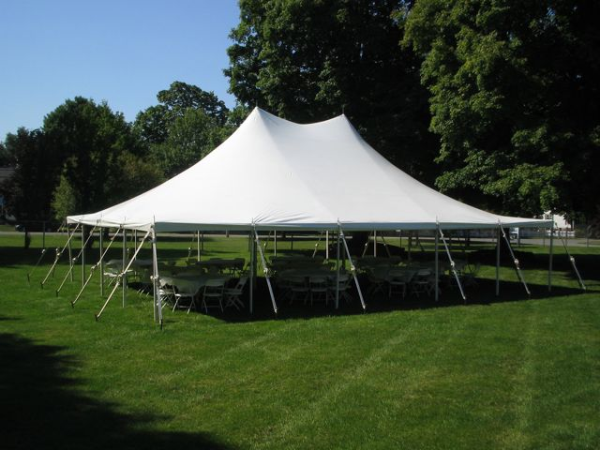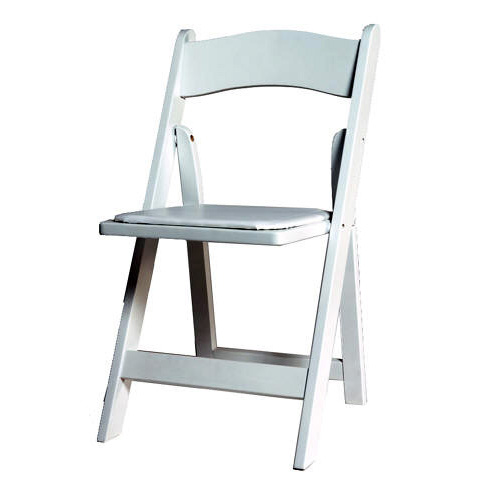 Region information is required for pricing
. All prices subject to change without notice.
Extra delivery cost added to all orders. Delivery cost is calculated during checkout.
30x40 All-White Wedding Tent, Installed on Grass
9 Round 60" Banquet Tables
Four 8-Foot Banquet Tables (serving)
72 White Simulated Wood (Resin) Chairs
This is a very popular package due, perhaps, to a trend toward smaller weddings and receptions. The 30' x 40' Wedding Tent is plenty big enough for up to 72 guests, and we include a mix of round and rectangular tables so you can set up a buffet, if desired. Be sure to browse our Products page for the extras you'll likely want to add: such as table linens, china, wedding décor, and much more.