SNO-CONE (Supplies Extra)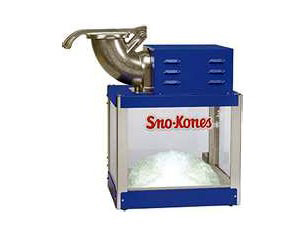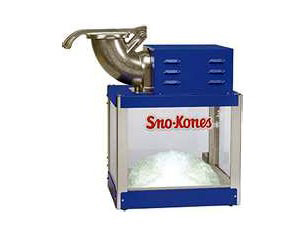 Region information is required for pricing
. All prices subject to change without notice.
Sno-Cone Machine
Whether you know it as "Sno Cone," "Snow Cone," or "Sno –Kone," you know it as one of the classic treats of summer. If you're planning an event for a summer month, a Sno Kone machine is a sure hit. Especially if you will have children in attendance. You can add on a selection of syrup flavorings with your rental, but you can also get creative by adding soda or even adult beverages to your Sno Kones.
Historical tidbit on the origins of the Sno Cone.
In the mid-19th century, ice houses in New York began selling their ice to southern cities. They would load an enormous block of ice on a wagon and send it on it's way south. Their route took them through Baltimore, and while making their way through the city's streets children would run up to the wagon and plead for some ice scrapings. It wasn't long before their mothers started concocting flavorings to put on the ice—the first of which is still a Baltimore standard: egg custard.