Design Your Own Engagement Party Packages
Step Aside, Wedding Season: It's Engagement Party Time!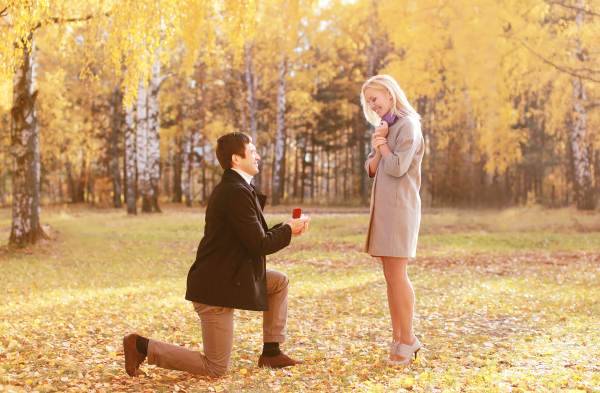 As wedding season slowly draws to a close, engagement season is right around the corner. The next batch of brides are on deck, and fall is the perfect time to kick off the celebrations. There's nothing more romantic than having a golden fall backdrop for your proposal. Don't spend the most beautiful season cooped up inside planning your wedding. Take time to celebrate your recent proposal with all your friends & family with an outdoor\ fall engagement party.
The ideal time to throw an engagement party is within the first few months after the proposal. The engagement is still new & exciting, and the stress of planning a wedding has not yet kicked in. Fall proposals mean fall engagement parties, and nothing could be cozier! One of the best parts about a fall engagement party is that the weather is absolutely perfect for an outdoor celebration.
There's nothing like engagement season in the Midwest. If you need help planning your engagement party in Milwaukee, contact MadParty Rentals for more information.
How to Plan an Engagement Party
Now that you've decided to have your Milwaukee engagement party this fall, it's time to start planning! Planning an engagement party is not nearly as stressful as planning a full wedding. Think of it as an excuse to get your friends and family together for one last outdoor bash before winter. But you don't need to go at it alone. We've compiled a list of the most important things to keep in mind when planning your outdoor engagement party.
Who hosts the engagement party?
Traditionally, the bride's parents host the engagement party. Nowadays, it's becoming a lot more common for couples to throw wedding-related celebrations themselves. This makes it a lot easier to call the shots for how you want to celebrate this special time in your own relationship. Remember, it's your celebration! As long as you & your new fiancé are happy with whatever engagement party package you purchase, that's all that matters.
Where to have an engagement party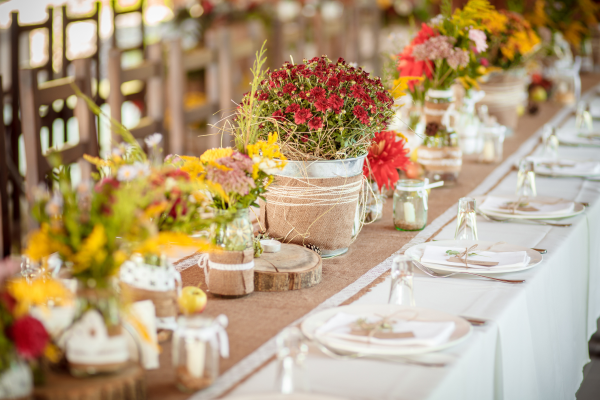 Once you decide who's throwing the party, communicate with them on where they'd like to have it. Choosing a special location is the perfect chance to get creative! You can do better than the usual bar or restaurant. Take it outside and enjoy the last of this beautiful Midwestern weather.
Best places to throw an outdoor engagement party:
Friend's yard
Beach
Woods
Park
If you don't plan to throw a huge party, nothing beats the intimacy of a small gathering in your own home's backyard.
Outdoor engagement party decorations
The natural beauty of fall is decoration enough for any outdoor party in Madison. But pre-wedding planning is no time to skimp on those personal touches! If you already know your wedding colors or theme, by all means incorporate them. Chances are you haven't thought that far ahead though, and that's okay. Just find the outdoor fall engagement theme that speaks to you the most & incorporate it into your celebration.
Some of this fall's most popular wedding celebration trends are:
Apple cider party cocktails
Pumpkin flavored desserts
S'mores station
Mason jar décor
Pumpkin card box
When in doubt, autumn hued linens & textured fabrics like gingham or flannel will put your guests in the fall spirit the moment they walk through the door. We also offer patio and tent heaters to keep your guests cozy no matter what the weather brings.
Beat the rush this wedding planning season and book your engagement party package with MadFox Party Rentals today!