Frame tent rentals Milwaukee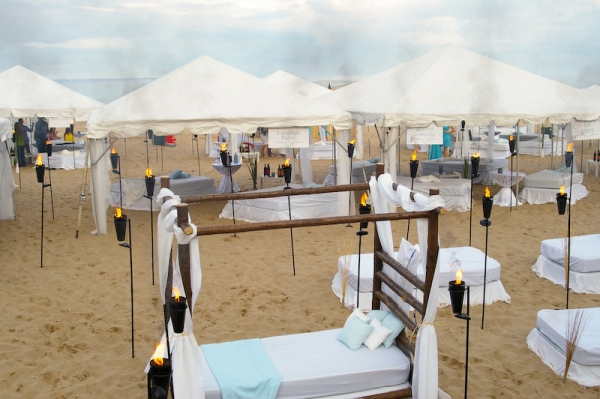 Bed event on Lake Michigan
Party Tent Rentals For Any Event, Even Ones Like This
Here's another photo from an unusual fundraiser event held on the shores of Lake Michigan. The event organizers rented 10' x 10' and 16' x 16' frame tents for various beds. These small tents set up quickly and easily with no staking required. Clusters of these tents dotted the beach and Tiki torches lit up the event at night. (This photo was taken late in the day prior to the evening event.)
To the best of our knowledge, no one actually slept in these beds, since they all appeared to still be made up when we came back to get our tents.
Smaller frame tents like these are ideal for small parties, such as backyard graduation festivities and birthday parties. They are also used in conjunction with larger tents, providing a place off to the side where small children can be watched by a sitter or where party favors can be handed out. Our frame tents range in size from a 9' x 10' marquee entranceway tent to a huge 40' x 100' tent, so there's one for any size event you're planning.
Are you looking to rent a tent like this for your event? Check out our Wisconsin event tent rentals page to get an idea of what we have to offer. If you have any questions, you can contact us online through our website or call us at the location nearest you.
Contact our Milwaukee area event tent rental experts for more information or assistance with your event.