Dance Floor Rental Setup in Milwaukee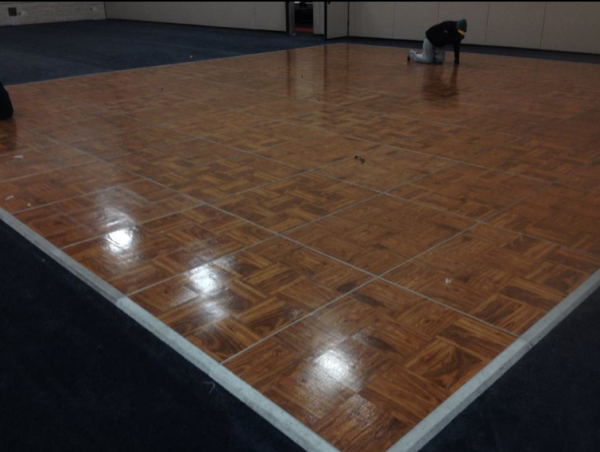 Dance Floor Rental Setup in Milwaukee
Here's a large dance floor we set up in the gymnasium of a school in Milwaukee. The school covered the hardwood flooring of the building with a thick, rubberized carpet to protect it, but as you can imagine, this made for a terrible dance floor. So they wisely rented this dance floor from our Brookfield Party Rental location. Brilliant solution!
Whether it's a large dance floor for a university-sized event or a small dance floor for a backyard anniversary party, Brookfield Party Rental has you covered. Need a place for a band to play? We also rent stage platforms, handrails and steps for staging, as well as chairs for anyone who needs to take a breather from gyrating on the dance floor.
Incidentally, if your event will be taking place during a warm weather month, we highly recommend adding a few fans to your order, too.
Brookfield Party Rental rents: