High Peak Frame Tent Rental In Fitchburg, WI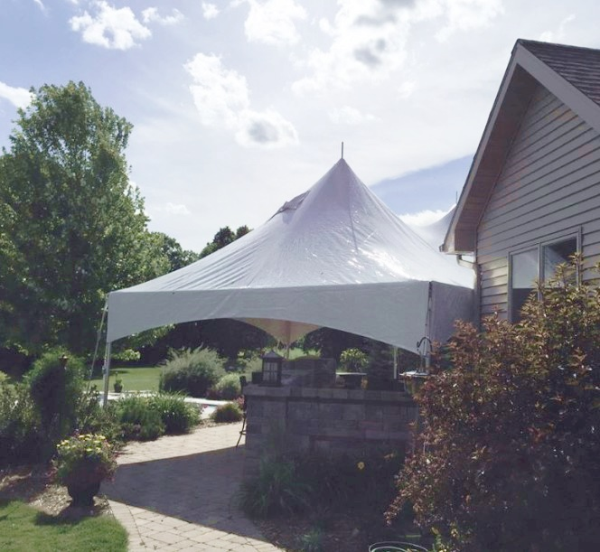 Backyard Tent Rentals Made Easy
You're looking at 20' by 20' frame tent set up over a backyard patio in preparation for an anniversary party celebration. With the southern exposure on this patio, the tent rental was a great idea. Perfect way to keep the guests cool and the potato salad from going bad.
As the name implies, this frame tent has a high peak in the center. Like a pole tent, the higher ceiling creates a greater sense of space when you're under the tent. But unlike a pole tent, there's no pole cluttering up the space under the tent. If the 20' by 20' size is too big for your needs, we also have a 10' by 10' version. And if you need more room than either of these, consider renting them both and setting them right next to each other.
No matter what size event you're planning, our party rental stores have what you need. Frame tents, pole tents, canopy tents. Oh, and don't forget the tables, chairs, dance floors, lights, flatware, china, chafing dishes, bars and bouncy houses.