Large Dance Floor Rental For Madison Event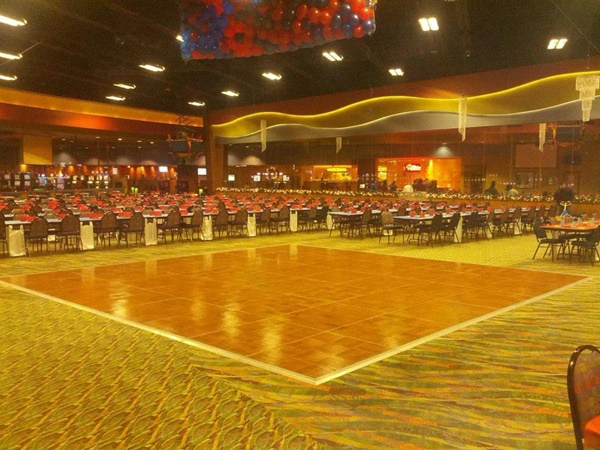 Madison Dance Floor Rental
While most of our rentals are for outdoor tent events, we do have a fair amount of indoor rentals. This dance floor, for instance, was set up for a gala at a downtown hotel. We can set up dance floors and stages of just about any size, so if you're planning a big event with music and dancing let us know.
In addition to dance floors and stages, we also offer just about everything you might possibly need for a party, a wedding reception or an outdoor festival--starting with party tents of every size. We also offer tent rental packages for weddings, graduations and other celebrations.
If you're planning on hosting an event, Madison Party Rental has everything you need to get the party started.