Party tent rental in Madison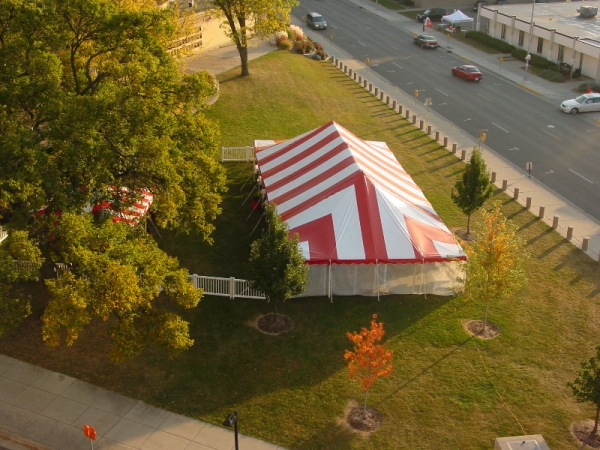 30x60 Red & White Striped Party Tent with fenced area
Madison Party Tent Rental For Football Game
Red and white striped party tent rentals are a popular choice for all kinds of events—except weddings, of course. In this case, it was a party to be held after the Madison vs. Minnesota game.
For this event, we supplied a 30 x 60 party tent, a smaller 10 x 10 canopy tent (under the trees to the left of the big tent), and several sections of our white Signature fencing. We also provided the table and chair rentals as well as an outdoor grill and a variety of catering equipment for the buffet.
Our Madison Party Rental store can provide party tent rentals throughout the Madison area and even into Janesville, Dodgeville, Johnson Creek and Portage. Wedding receptions, graduation parties, festivals—whatever the event, we can provide everything you need to make it a memorable occasion.
The best way to start preparing for a tent event is to check our Planning Guide. This will give you a good overview of what size tent you'll need for your event. From there, take a look at our party tent rental packages page. You can choose an affordable tent, tables and chairs package sized just right for your event, then add the extras you need from our Products pages.
Contact our Madison party tent rental experts with any questions you may have, or to reserve a tent for your event.