Muskego Striped Tent Rental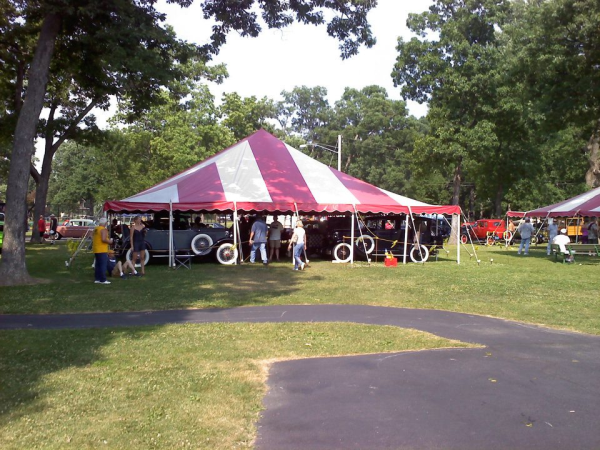 Muskego Striped Tent Rental For Classic Car Event
Here's a great use for our party tents. The owners of these classic cars kept their vintage paint and upholstery safe from the scorching sun and any potential downpour by simply parking under this red and white striped tent.
That's the great thing about a frame tent like this. There are no internal poles interrupting the space underneath. As long as your car is narrow enough to fit in between the support poles that line the perimeter of the tent, you're good! And there's plenty of room under the tent for vintage car aficionados to wander around and admire the cars.
Our red and white striped party tent rentals are perfect for just about any non-wedding occasion. (Weddings, of course, require the traditional white tent.) Looking into rentals for a graduation party? Planning an anniversary celebration? These colorful party tents are a great choice. They're available in a wide range of sizes for just about any size event you may be planning.
Ready to start shopping for a party tent rental? Check out our tent rental options, and feel free to get in touch with us if you have any questions.
Brookfield Party Rental rents: