Event Tents At Yum Yum Fest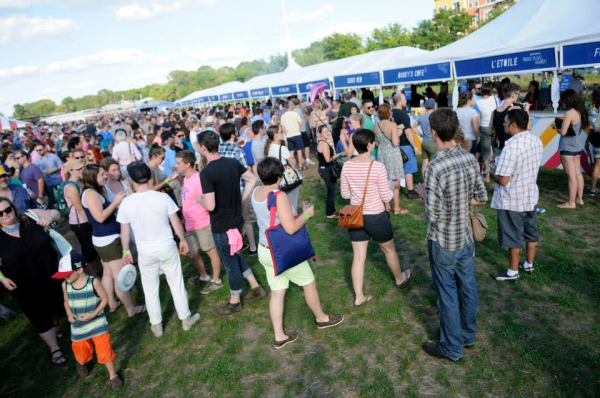 Madison Yum Yum Fest Tent Rentals
Last summer, we provided the tents for the annual Yum Yum Fest near downtown Madison. The festival features fare from 24 of the top restaurants in Dane County, with proceeds going to food-related programming for children.
The tents you see above are all frame tents, chosen primarily for the fact they do not require stakes and rope—which would be a major tripping hazard at an event with this much foot traffic. The frame tent also benefits from not having any internal poles to get in the way of people mingling underneath the tent. Along the top of the tents' sides the restaurants posted placards with the name of their restaurant, making it easy for visitors to know whose food they were trying.
We often provide tents for festivals, concerts, fairs and other large outdoor events throughout Wisconsin. We can provide everything from small 10 x 10 canopy tents to large, 60 x 120 tension style tents, as well as tables and chairs, fans or heaters, and just about anything else you may need for an outdoor party tent event.
Have an upcoming event that will require an event tent? Let us know if you need more information and or if you're ready to reserve your tent today.
Contact our Madison event tent rental experts today with any questions you have.