Chair Rentals For Large Events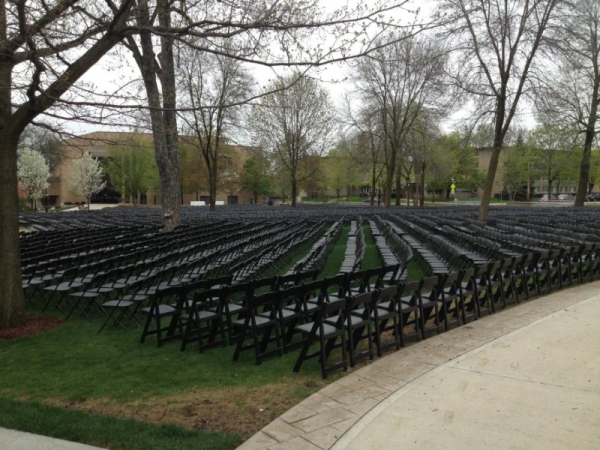 Massive Quantity of Chair Rentals At Graduation Ceremony
We were thinking of running a contest with this photo--"Guess how many chairs were at this Carroll University ceremony and win a pony" (or some other great prize). Sort of like guessing how many jelly beans are in a jar. But common sense prevailed and we instead decided to instead just write a caption. So, here goes:
What you see here is a sea of black Samsonite folding chairs, perhaps the largest quantity known, along with a few dozen folding wooden chairs in the back row. How many chairs? At least 2,500. Proof positive we can supply chairs for events of all sizes, whether it's a backyard wedding reception for family and friends or a college graduation with thousands in attendance.
You can learn more about our chair rentals right here on our website. You can also view all the products we rent, in case you're looking to spice things up a little with a bouncy house rental or a Quebbie DJ in a box.