See Our Madison Location Featured on Girl Talk
We are honored to have the opportunity to visit Girl Talk on Wisconsin's 57 to discuss our tent rental services in Madison. The highly respected local television show regularly features people who are influential in the community. We're humbled to be part of such a great group!
Madison Party Rental provides tent packages all year round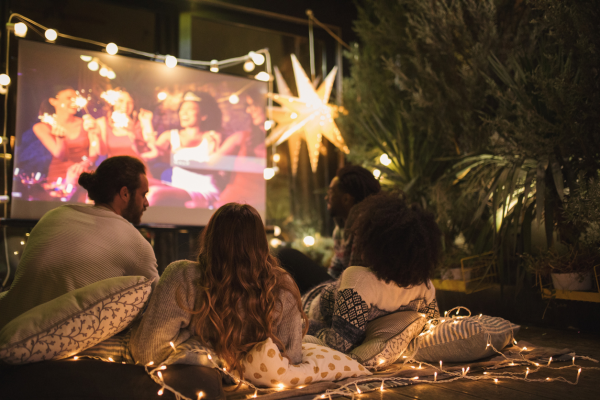 Patrick Cochran, manager of our Madison party rental location, talked about the year-round party package rental services we offer.
"We do a little bit of everything. A small backyard party for 10-12 of your closest friends, up until 5,000 people," he said, adding. "We do a lot of weddings, graduation parties, birthday parties, anniversary parties. Tents are kind of our specialty."
He also wants to make sure viewers know that winter is not an excuse to slow down on the party planning! Our tent rental company is perfect for holiday parties, corporate events & countless other cold weather events. We provide insulated tents with outdoor heaters to keep the party going hours after sundown. You can even add bar accessories or inflatable movie screen to help keep your guests cozy through the snowy night!
It's not too late to plan for spring party packages
If you're not in need of one of our heated tent packages for this winter, it's still the perfect time to call us for spring.
"We still have plenty of time to plan things [for spring weddings]. We've thrown together weddings for 250 people in a matter of weeks, so there's still plenty of time to do things.
Planning an event can be intimidating. When you're trying to book a party rental package for a once in a lifetime event, things can get stressful fast. With Madison Party Rental, you don't need to worry.
"We try to make it as easy as possible," Cochran said, mentioning how easy it is to book your rentals right from the website. "Just come on in and talk to us, and we'll help you out."