40x80 Tent Rental For University Of Wisconsin Madison Events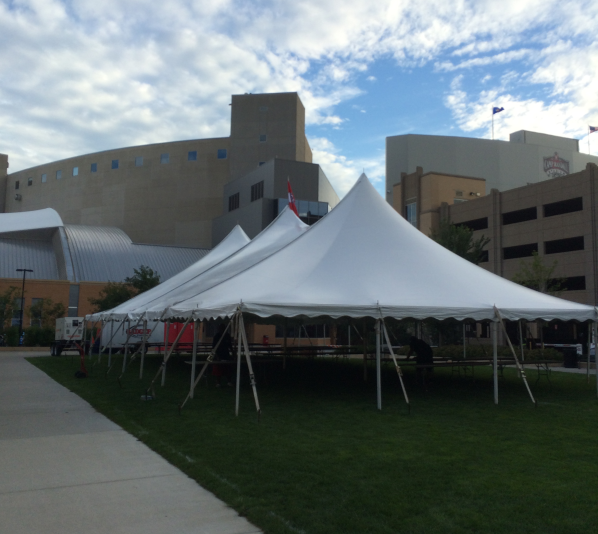 40' x 80' Tent Rental Outside Camp Randall At University Of Wisconsin Madison
Here's a sweet setup we did for an event held right outside Camp Randall at UWM. As you can probably tell by the three pointy peaks, this was a pole tent rental. A bit more compact than the big pole tents we usually set up, but just the right size for a catered luncheon for some VIP guests at the stadium.
It's a little hard to see with the lighting, but if you look carefully you can see several rows of banquet tables. Yes, we rent banquet tables, too...and chairs to go with them. Virtually everything you could possibly need for an outdoor tent event, we have it for rent.
Are you planning an outdoor party, wedding, or festival? Our Madison Party Rental location will be happy to assist with all your rental needs.
Contact Madison Party Rental now for assistance with your rental.