McFarland Striped Party Tent Rental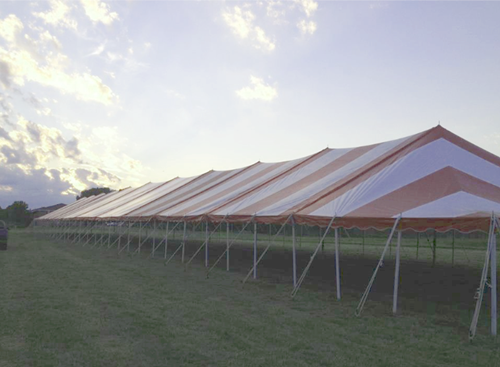 Striped Party Tent Rental Setup in McFarland, Wisconsin
The world's longest red striped party tent? We haven't checked with the Guinness Book of World Records, but we just might have a contender. Judging by this photo, it must be at least 250 feet long.
What you're looking at here is a chain of interconnected pole tents forming one very long tent. This is a great setup if you're planning the world's longest buffet line, or you've invited everyone in town for a wedding ceremony and don't mind a long walk down the aisle. In the case of this particular tent, though, the occasion was an outdoor flea market, which required protection from the elements.
No matter what your occasion, or how big (or small) it is, our party rental stores have the tents, tables, chairs, food and drink service equipment and everything else you need to put on a great event. If you're in the Madison area, get in touch with our Madison Party Rental location. They're at (608) 221-3866. Or just click the link below.