Tent Rental for Monona Corporate Event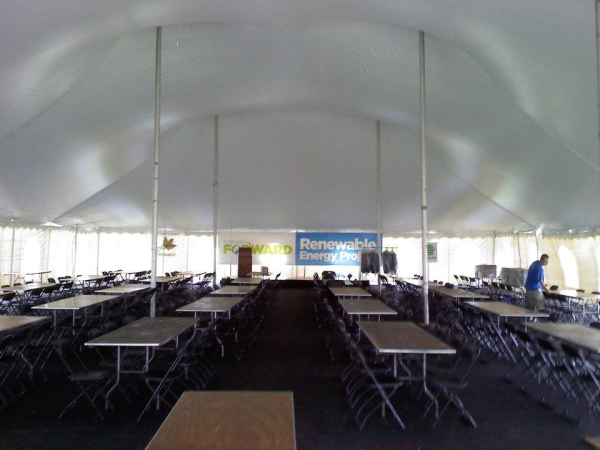 Tent Rental For Monona Corporate Event
Sometime it's good to get out of the office, especially when you have a large group and a not-big-enough conference room. Such was the case for the Monona business that rented this 30' x 60' pole tent for the launch of a new renewable energy program in Dane County.
Being near Madison, they naturally called on the top party and event rental company in the area—Madison Party Rental. From table and chair rentals to enormous pole tents capable of accommodating hundreds of guests, Madison Party Rental has everything you could possibly need for an outdoor event…and then some. (Pony Hops, anyone?)
If you're anywhere in the Madison area, you'll want to get in touch with Madison Party Rental. If you're closer to Milwaukee, check with our Brookfield Party Rental location.
Have questions, or need input on what type of tent to rent? Contact the rental store nearest you:
Madison Party Rental, 608-221-3866
Brookfield Party Rental, 262-786-2666