Waukesha Event Tent Rental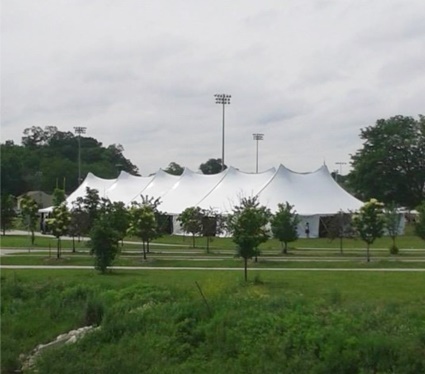 Waukesha Event Tent Rental
We put up this circus-sized pole tent for a big summer carnival event in Waukesha. When it comes to ambiance, it's just hard to beat the pole tent, especially when you combine two together to make one massive tent like we did here. Who doesn't love the soaring ceilings of a pole tent?
Whether you are looking to rent a tent for a large wedding reception or just need a small frame tent for a backyard graduation party, our Brookfield Party Rental store has everything you need to make your event a success—tables and chairs, food and beverage service equipment, dance floors, stages, even bounce house rentals for events with children in attendance.
Our Brookfield, Madison and Appleton locations all offer party tent rental packages for weddings, graduations, winter events and even "Build Your Own" packages. Simply choose the package with the right sized tent for your event, then add on any extras you need from our Products pages.
Of course, our Wisconsin party tent rental experts are standing by to help if you have any questions or concerns about renting a party tent. Just let us know!
Contact our Milwaukee party tent rental professionals for help choosing the right tent for your event.