Wedding Tent Neenah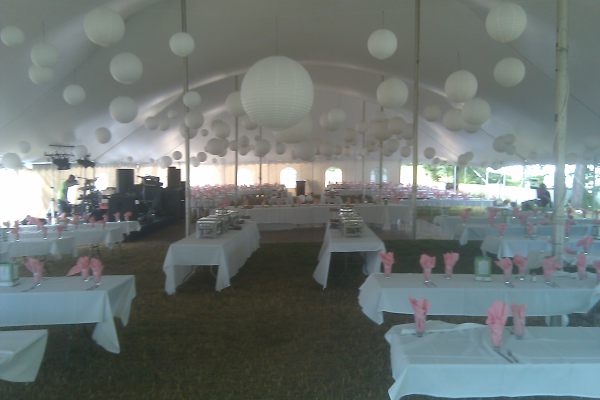 Neenah Wedding Reception Tent Rental
Here's a great wedding reception setup under one of our larger pole tents. We love this photo because it pretty much shows everything we have to offer.
In the foreground, you see banquet table rentals with white table linens. Just beyond that, you can the buffet tables with chafing dish rentals. Over to the left is a stage for Little Vinnie and his Polka Power tribute band. Directly in front of the stage is a large dance floor area (the long banquet table was moved off to the side after lunch. Off in the distance more tables and windowed sidewalls along the perimeter of the tent.
Oh, in case you're wondering about the white balls suspended from the ceiling, those are paper decorations the couple's catering company added to the tent. Nice touch!